GROWNSY Classic Bottle Warmer
Delivered within 3-7 Days
Your go-to for quick and even heating of your baby's milk or formula. Compact and user-friendly, making mealtime a delight.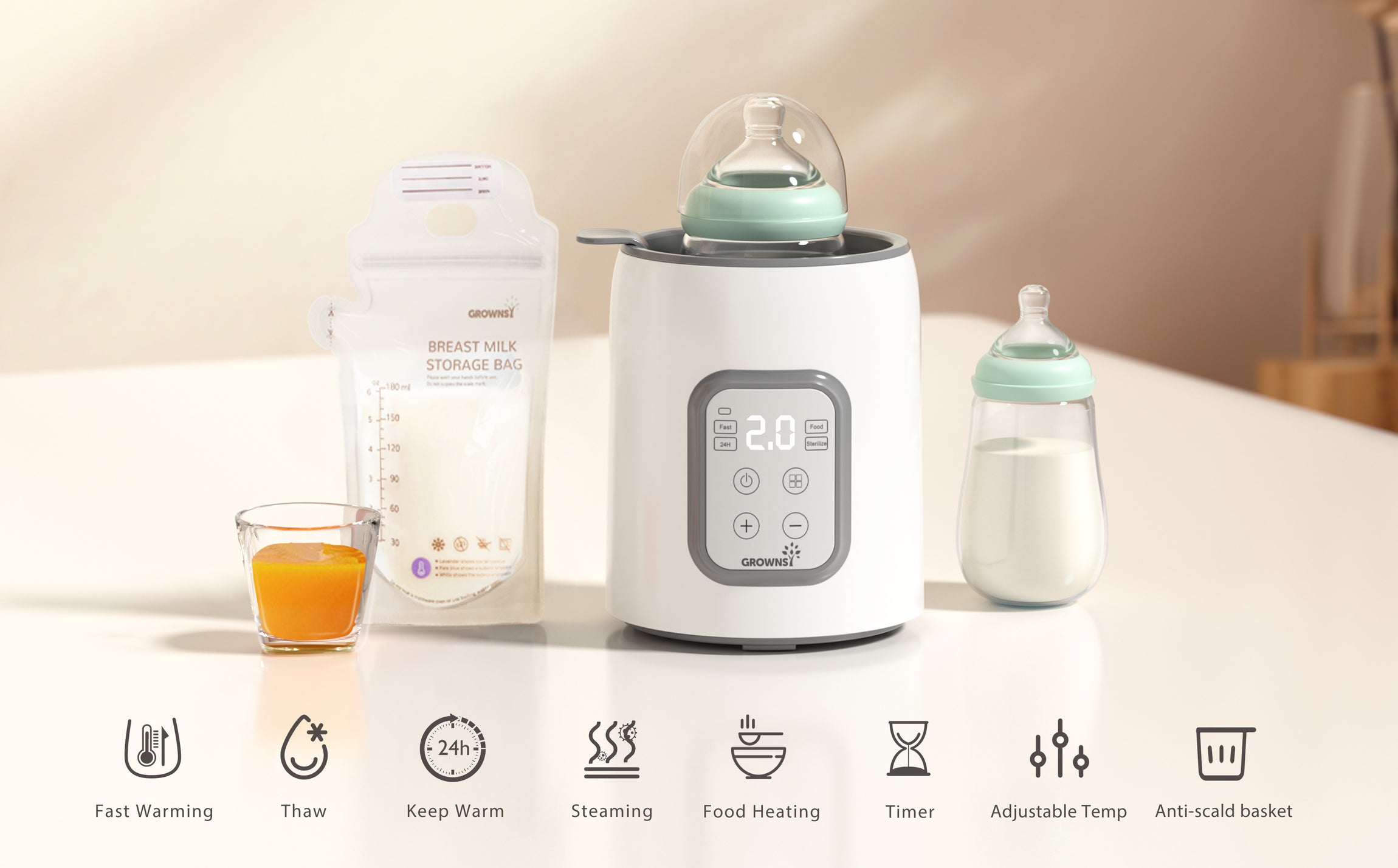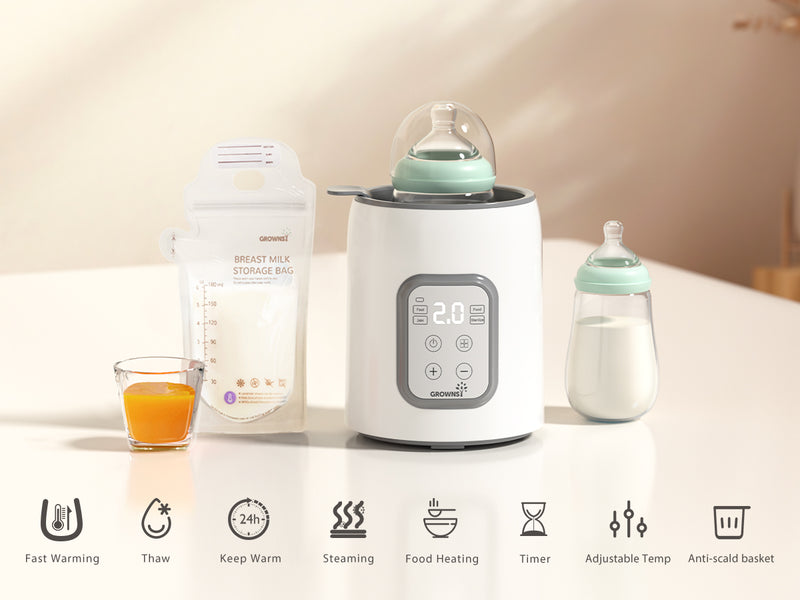 Embrace all infant nutrition needs
Enjoy the convenience of our 8-in-1 bottle warmer. Tailored for your baby's ever-changing needs, it simplifies daily care, making nurturing a breeze.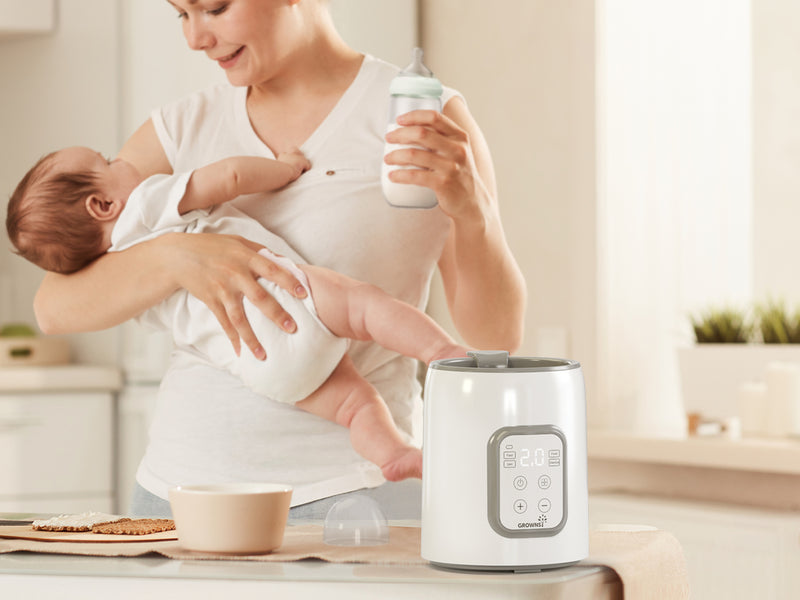 No more waiting. Just fast warming.
Skip the all-day bottle warming stress. Our bottle warmer delivers a perfectly warmed bottle in just 3 minutes.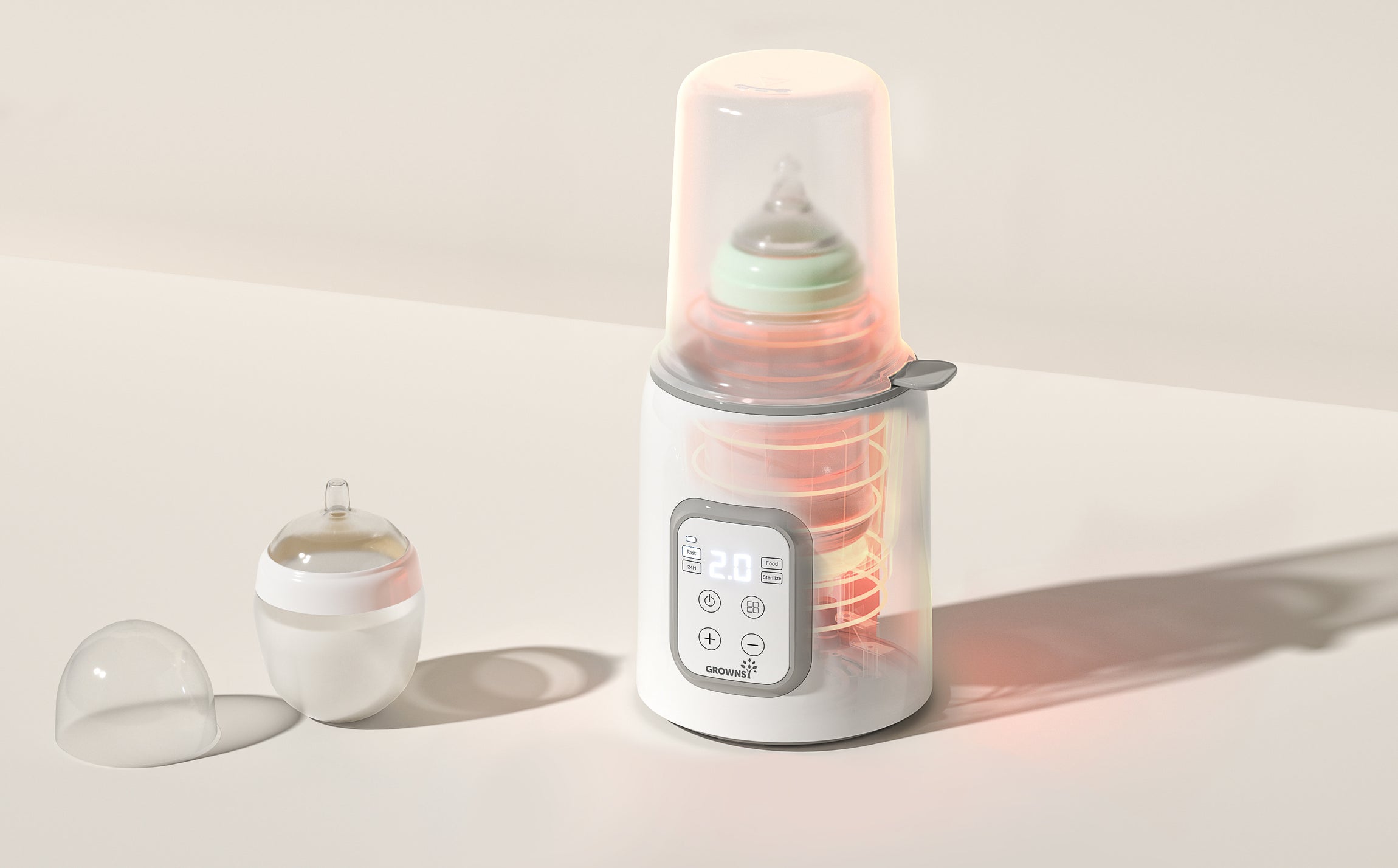 Enjoy perfectly warmed bottles every time
Easily warm your baby's milk or formula to perfection with our bottle warmer. Enjoy consistent, safe, and delicious heat, free from any hot or cold spots.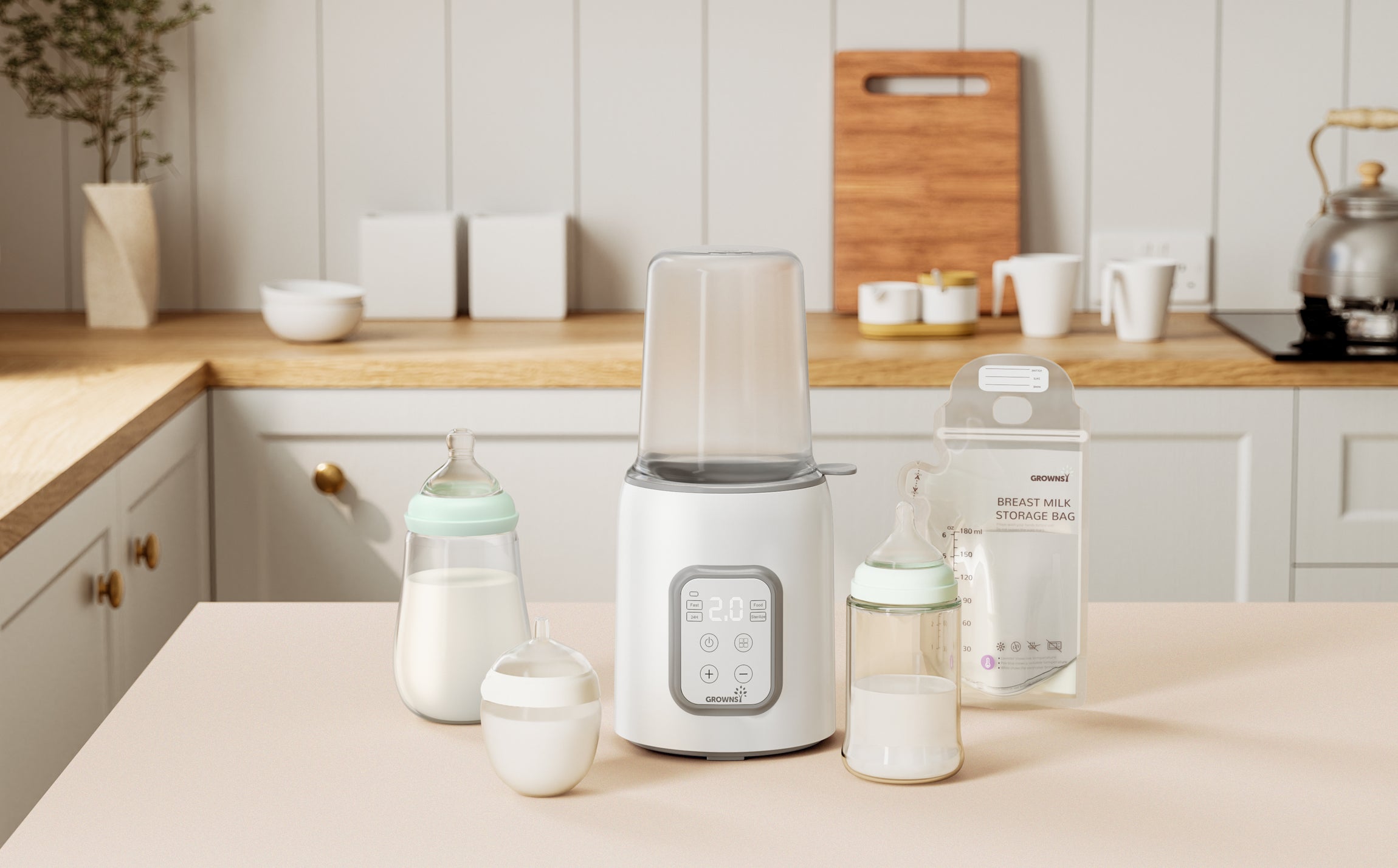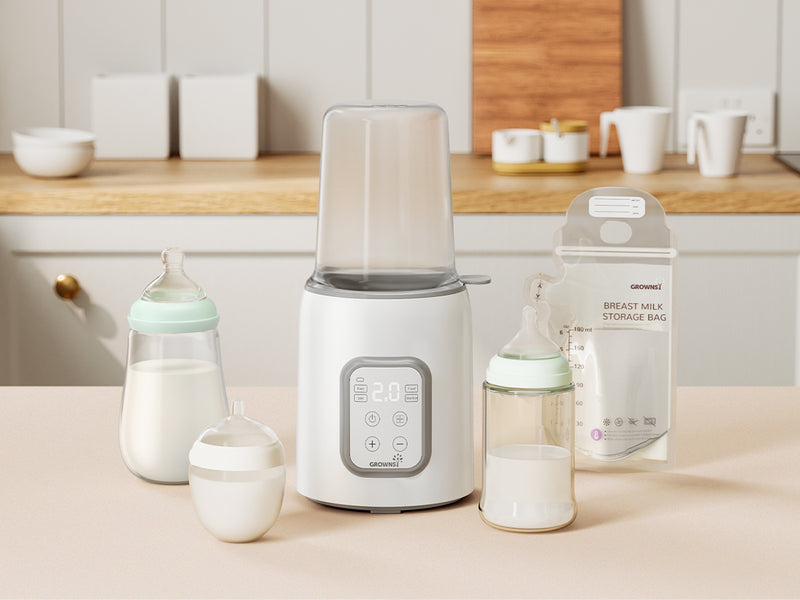 Your go-to solution for any bottles
No need to worry about compatibility – our bottle warmer fits bottles of different sizes, shapes, and brands,. A hassle-free baby's feeding routine.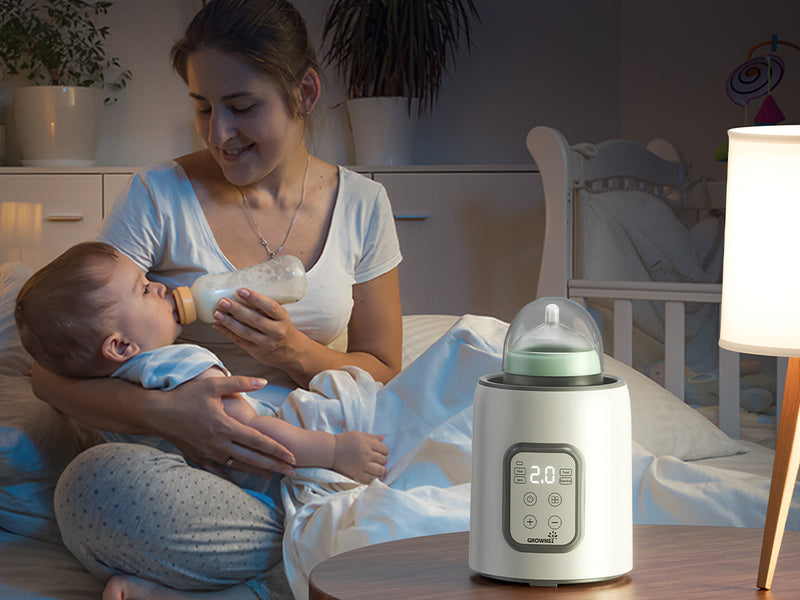 Zero in on parents' needs. Worry-free safety.
Even in the middle of the night, our bottle warmer's 24-hour warming and auto shut-off ensure a comfortable, safe solution for your screaming baby.
Recommendations
---
>
>
@lilybx3
Honestly, I'm obsessed. It has a built-in timer, so you just set that and go! When I'm back to get my bottle, just shake shake shake and it's ready to feed!
>
>
@wirandawarie
I swear this is the best invention ever! It took me no time to setup. On the back it shows you how long you should heat up the milk according to how many ounces you're putting in the bottles.
>
>
@southernbellemichelle
I love using this warmer because it fastly warms my breast milk in 3 minutes. It's very easy to use and very easy to clean.
Specifications
GROWNSY 8-in-1 Bottle Warmer
Package Dimensions
‎8.79 x 5.24 x 5.2 inches
Item model number
‎N 1 T
Batteries required
‎No
Item Weight
‎1.32 pounds
Frequently Asked Questions
---