Grownsy Postpartum Mom & Baby Essential Kits
One-Stop Postpartum Mom & Baby Kit
$41.99 USD
$49.99 USD
Sale

• Save

16%
When Parenthood Becomes Reality
: GROWNSY's kits are your one-stop solution from labor to postpartum recovery. Just add it to your hospital bag, and you're all set!
Get a 16% OFF with coupon code MOMBABY16
Delivered within 3-7 Days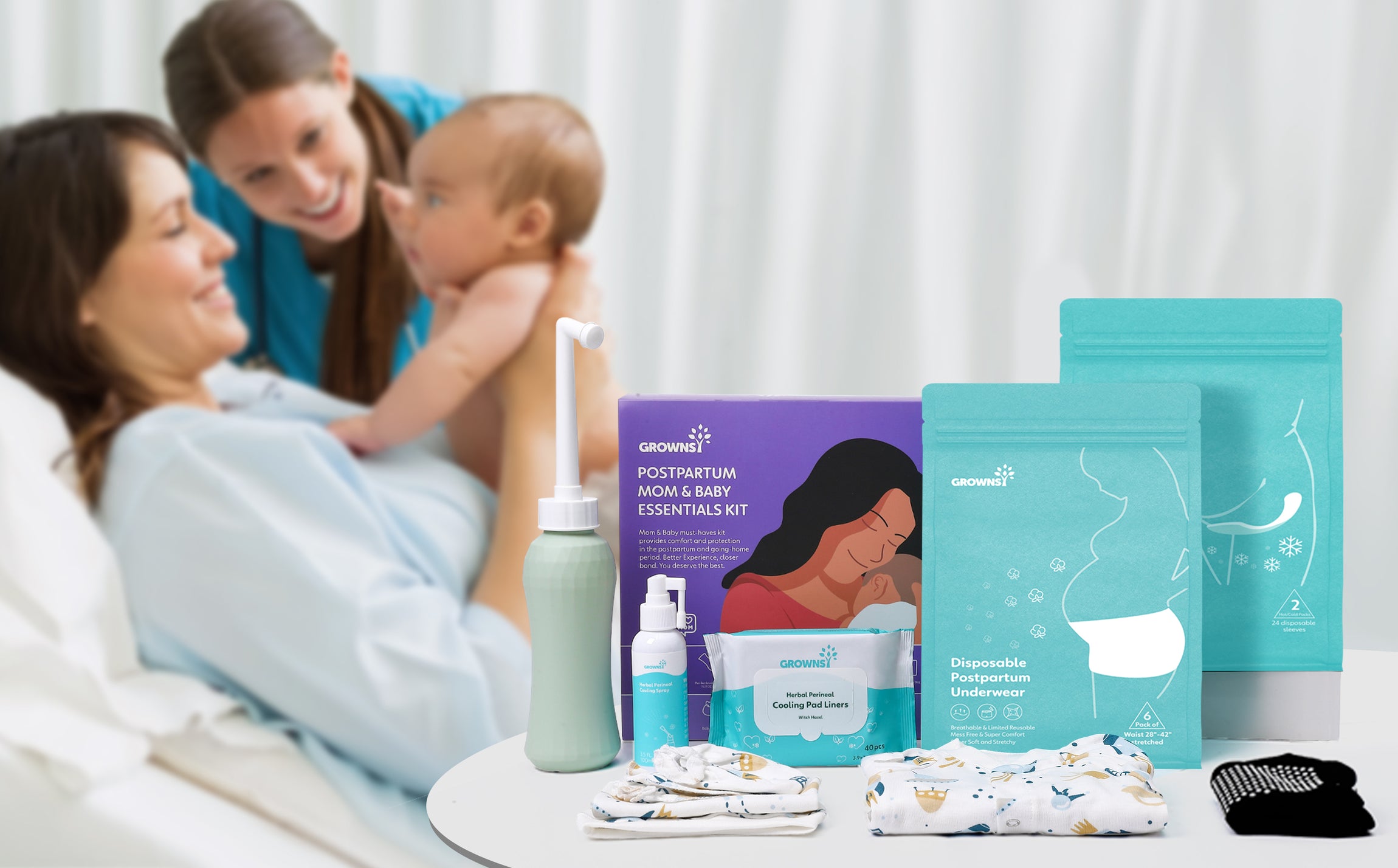 Every Step of Care, Real Value
Our kit guides you through post-birth recovery, giving you real value. From gentle cleansing with our peri bottle to comfort from our reusable warm & cool packs and convenience from our disposable underwear, we've got it all covered. Plus, we've included cozy outfits for your newborn. It's one of the most comprehensive kits out there, packed with items you can use again and again.
It's all about the right size, the right pour, and the right experience.

Witch Hazel Powered. Optimal care and ultimate freshness.

Reusable Warm/Cool packs for varied uses.

Extra cooling and moisture for your comfort. Perfectly sized.

Elastic, Oversized disposable underwear. Comfort and ease for moms.

A touch of love in every stitch.
Peri Bottle
Herbal Cooling Spray
Warm&Cold Packs
Herbal Pad Liners
Disposable Underwear
Baby Outfits